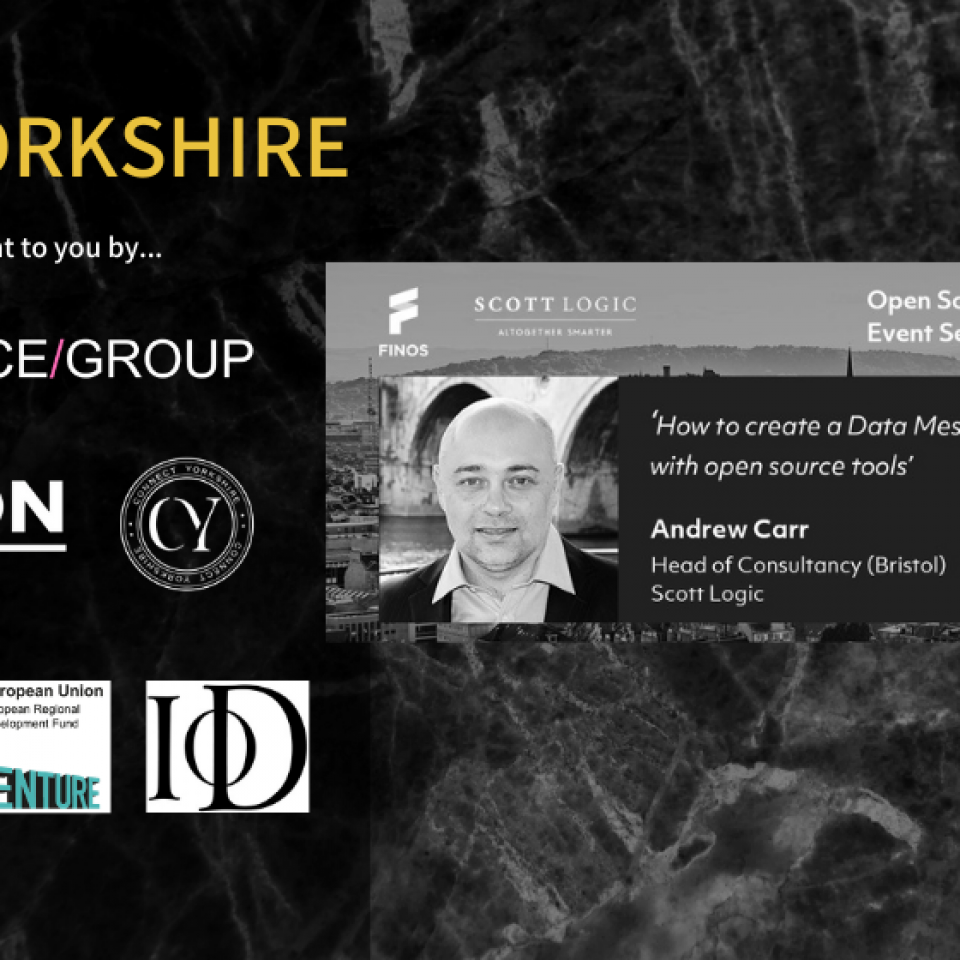 How to create a Data Mesh with open source tools
This event is part of One Yorkshire, a three-month virtual series of curated events, seminars, workshops and get-togethers for everyone in, from or into Yorkshire, created to deliver a real business boost to our community. Events are free of charge and everyone is welcome to attend.
While Data Lakes have allowed us to generate analytics on a scale that was hitherto impossible, they have also brought with them many challenges, particularly in relation to the ownership, quality and understanding of data. In the financial services context, there has been the additional challenge of establishing and maintaining 'Chinese walls' to keep data visible only to people who should see it.
Data Meshes promise to solve some of these problems, moving away from the inherent challenges of data management in centralised lakes and warehouses. But with current open-source tooling, how easy is it *really* to head towards a Data Mesh?
In this talk, Andrew Carr will explore what challenges you're likely to face, but also what's feasible to achieve now while the tooling catches up with this new paradigm.
16:00 - 17:00
Zoom
Please register - meeting link will be e-mailed to you in advance of event