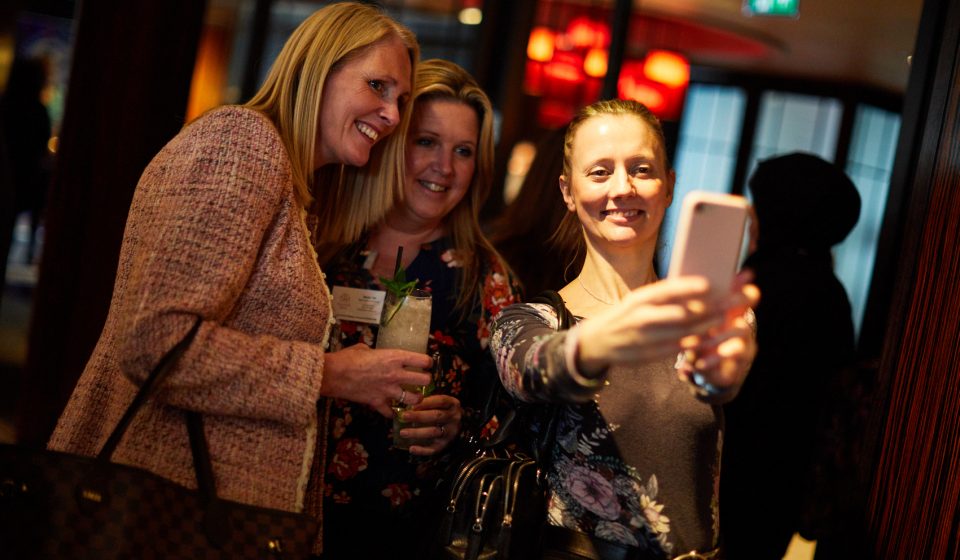 Harrogate Women's Networking
Ladies, we've heard you! You've told us that you've loved our extremely popular Leeds based women's networking and you want to be given more opportunities to network together in 2019 in different locations.
So, here's the first of a series of exclusive women's only networking opportunities that we have planned for you in 2019.
Join us in the beautiful and exclusive Prosecco bar in the Gino D'Acampo My Restaurant Harrogate for an afternoon of relaxed and friendly networking with other female business leaders.
Why should you attend?
This event is exclusively for female business leaders, decision makers and influencers who want to connect to learn from each other, build closer bonds, explore new opportunities and (where appropriate) trade.
Our leeds based events have been incredibly popular events with over 250+ women coming together – it's an opportunity that should not be missed!
Build relationships with like-minded women in the sophisticated and chic surroundings at one of Harrogate's best venues. We can't wait to see you there!
12:00 - 16:00
Gino D'Acampo My Restaurant Harrogate
46-48 Parliament Street, Harrogate, HG1 2RL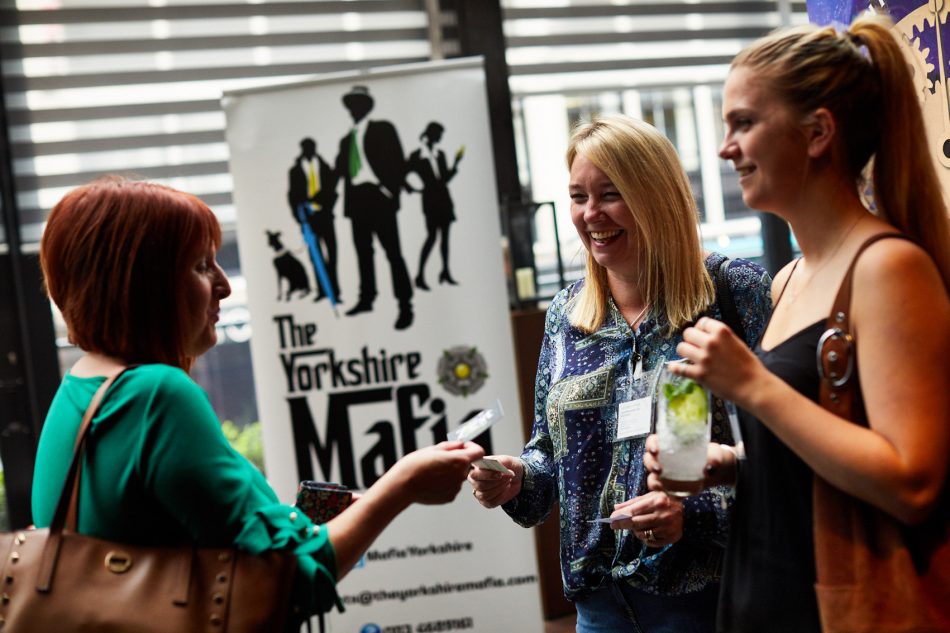 Attending
Abbey - Marie Whitehead
Hugh Rice Jewellers
Janie Gonsalez
The Yorkshire Mafia
Sarah Cookson
Switalskis Solicitors Ltd
Sarah Johnston
homes4harrogate
Lottie Kent
True Financial Design Ltd
Becky Wood
BEE Events Limited
Charlene Coulbeck
Informed Financial Planning
Hayley Hudson
St. James's Place Wealth Management
Janet Crabtree
The Vinden Partnership
Susan Parrish
Lights4fun Limited
April Hammerton
AR Entertainments Ltd.
Sonya Bachra-Byrne
AVIE Limited
Davinia Parker
Livock Parker Ltd
Audrie Woodhouse
HonestlySpeaking.co.uk
Amy Naylor
NORTHERN PLANNERS LIMITED
Laura Beesley
Kariba Digital Media
Rebecca Fry Cert CII (MP)
Castle and Grey
Kathleen Roberts
Kathleen Roberts Hypnotherapy, Yorkshire Stressbusters and Constellation Consultancy
Nicki Eyre
Nicki Eyre Transformational Coaching
daniel hughes
DNL Consultants Ltd
Natasha Brice
Opera North
Julie Stanley
Property Agent Services
Celine Delasalle
Brook-Dobson Brear Ltd
Eloise Flint APFS
Robinson Financial Solutions Ltd
Jo Crebbin
Honeycomb Consulting Ltd
Emma Motley
EM Recruiting
Dawn Bream
DB Commercial Finance Ltd
becky harris
Curious Travel
Laura Earnshaw
NU Construction ltd
Perrin Read
ROTH READ PHOTOGRAPHY LTD
Ellan Campbell-Swann
Sixty7 PR Ltd
laura carter
Apple Vending and Catering Service
Brenda Etchells
Carduus Ltd
Laura Clapton
Consilia Legal
Nicola Christian
RunForAll
Rachel Auty
Harrogate Theatre & Women On Tap CIC
Catherine Murphy
The Angels Events Ltd
Sophie Baker
ALDWARK MANOR HOTEL GOLF & COUNTRY CLUB LIMITED
Lizzie Philpott
Breast Cancer Haven
Gill Thewlis
Your Ultimate Working Wardrobe
Janet Doran
The Positive Pen
Sabrina Hall
Kind Financial Services
Jennie Keen
Claritas Solutions Limited
April Marsden
Bowman Riley Architects
Jem Henderson
Indieworx Collective
Deborah O'Grady
Deborah O'Grady
Samantha Crowden
Workman LLP
Alexandra Hazlerigg
Sagars Accountants Ltd
Karen Hands
Thought into Action Ltd
Alison Shaw
Breast Cancer Haven
Fiona Cartwright
Kiroco Technology
Ali Pickett
Trueform Pilates Clinic
Charlotte Slack
Company Shop Ltd
Dawn Warren
Harrogate College- HCUK Training
Laura Fordham
St. James's Place Wealth Management Group
Nikki Alderson
Nikki Alderson Coaching
Pamela Hopkinson
Social Media Solutions (UK) Limited
Jacqy Munro
Learning Partners Ltd
Sarah Goodrich
g ops Consult Ltd
Leonora Wassell
Pride in Diversity
Fay Richardson
Children's Heart Surgery Fund
Wendy Parkin
30 Hour Days Ltd
Cathy Burns, MBA
Your Story - Leeds
Aby Milner
Chapel Allerton Tennis & Squash Club
Rishu Shah
Cryoice Clinics
Sara Pollard
OurCreative.
Gemma Wilson
Virtuoso Legal - Intellectual Property Specialists
Ren Smith
Workplace Wellness Ltd
Jennifer young
Northern Ballet
Kerry Dougal
Aim High Social
Lucy Critchlow
Dependable Productions Ltd
Lorna Norton
The Fern Club
Laura Demaude
Jammy Bear Ltd
Amanda Danells-Bewley
Bewleys Bunting Emporium
Sigita Jurgeleviciene
Thomas Stoner Supplies Ltd
Flavia Williams
C S Mortgage Solutions Limited
Melanie Robinson
Bright Mediation UK
Judy Bass
The Handbag Spa
Sairah Butt
Holiday Inn Express
Amy Russell
Crescent Virtual Assistant Limited
Nicola Appleton
Marie Curie
Rachel Moore
Rachel Moore Social Media Training, Management & Marketing
Fiona Stilborn
Pavilions of Harrogate
Samantha Lauriston
Irwin Mitchell LLP
Sarah Worthington
Airedon Planning and Design
Ruth Owen
Phoenix Cosching Services Ltd
Kirsten Toft
Virtuoso Legal
Sarah Cave
The Leadership Secret
Laura Mounsey
Harrogate Family Law
Joelle Mountain Joelle Mountain
Cedar Court Hotels
Debbie Dilasser
Medusa Holdings
Allison Kane
Deliciouslyorkshire
sarah Manning
Consilia Legal
Laura Crompton
Laura Crompton Design
Louise Rhodes
The Principle Trust
Mary Armitage
mary@cecilebiot.com
Claire Grayson
York College
Kim Van Elkan
OurCreative.
Andrea Maguire
Raw Horizons Wellbeing Retreat
Claire collins
Open Arms Malawi
Fiona Gilbert
girlmonday2friday
Olivia Crichton
Blueprint Product Design
Clair Curran
Urquhart-Dykes & Lord LLP
Janie Gonsalez
The Yorkshire Mafia
emily mills
Cedar Court Hotels
Harriet Adkin
1. Smile Designs Dental Laboratory 2. Smile Designs Implant Studio
Rebecca Housam
Savills UK Ltd
Melissa Berry
The Berry Works Ltd
Kati Tyler
Tropic Skincare
Helen Challis
A Practical Solution
Helen Wheatley
Blind Veterans UK
Liz Wild
Wild & Co Chartered Accountants
Sarah Dickinson
Jones Myers Ltd
Polina Sharma
Sharmi Design and Management Ltd
Jenny Smith
UDL Intellectual Property
Paula Minahan
A Practical Solution
Lucy Jenkins
Sagars Accountants
sarah dewhirst
Vanguard Retail
Emma-Nicole Farren
Cordant People
Julie Kay
JK Leadership Development
Danielle Barbereau
DBCoaching
Ali Currie
RedCrest Careers
Emma Khawaja
The Creative Alchemist
Lindsey McMenamin
FW Capital Ltd
Karina Navarro-Moreno Spittle
Zest Mixology
Melissa Makan
MAKAN Coaching
Carmen Neville
InterQuest Group
Sarah Everest
OneMedical Group
Brittany Chadwick
Mindful Move