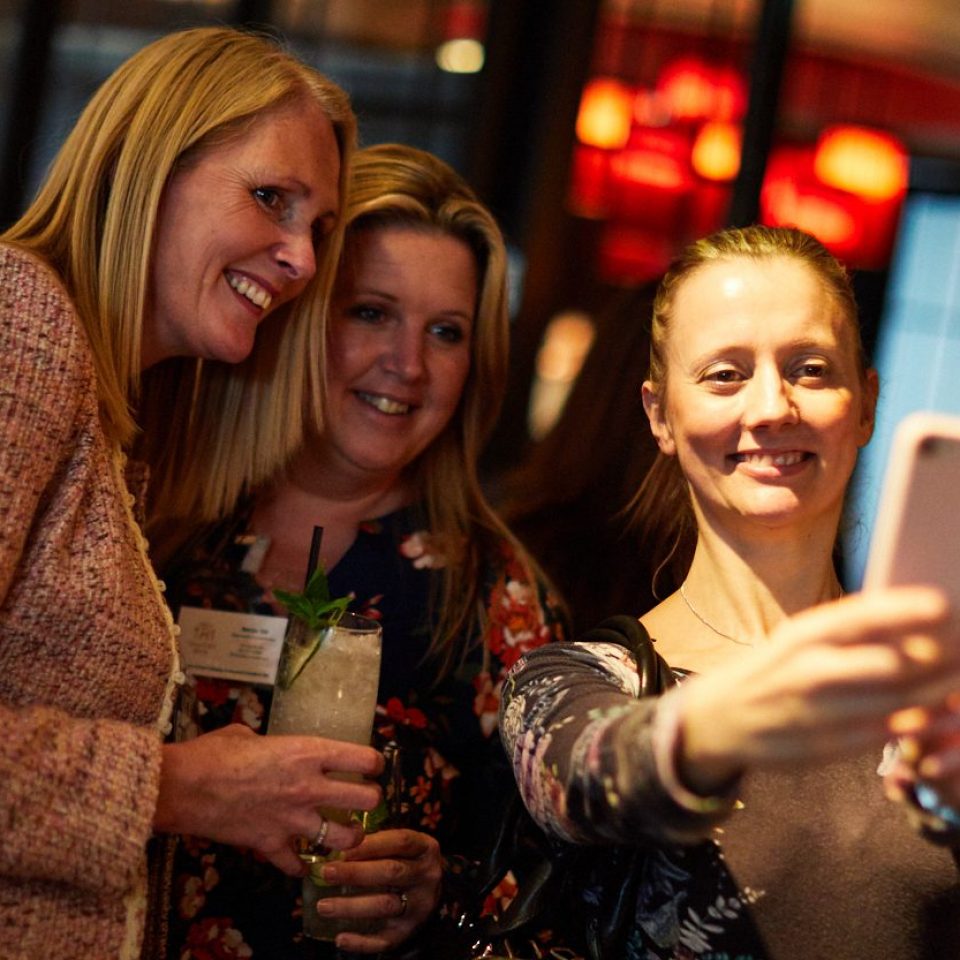 Harrogate Women's Networking
Harrogate, we're back by popular demand with our first Women's Networking Event of 2020!
We're returning to Harrogate for an afternoon of relaxed and friendly networking with other female business leaders.
Why should you attend?
This event is exclusively for female business leaders, decision makers and influencers who want to connect to learn from each other, build closer bonds, explore new opportunities and (where appropriate) trade.
Our previous Leeds and Harrogate based events have been incredibly popular events with over 200+ women coming together – it's an opportunity that should not be missed!
Build relationships with like-minded women in the sophisticated and chic surroundings at one of Harrogate's best venues, the beautiful and exclusive Prosecco bar in the Gino D'Acampo My Restaurant. We can't wait to see you there!
This event is free to attend, please confirm your attendance by registering below.
12:00 - 16:00
Gino D'Acampo My Restaurant Harrogate
46-48 Parliament Street, Harrogate HG1 2RL
Attending
Sam Horne
High Performance Mindset Coach
Supreme Minority
Joanne Wilkinson
Finance Director
Northbar & North Brewing Group
Christine Pilgrem
Director
Christine Pilgrem Consulting Ltd.
Becky Beevers
Senior Corporate Fundraiser
St Gemma's Hospice
Fiona Bradley
Founder
FB Comms
Hayley Hudson
Wealth Management Consultant
St. James's Place Wealth Management
Becky Crawley
Senior Recruitment Consultant
Fortem People
Ciara White
Director
Hellbent Events Ltd
Claire Taylor
Freelance Copywriter
Raspberry Flamingo Copywriting
Amy Russell
Director
Crescent Virtual Assistant Limited
Nicki Eyre
Director
Conduct Change
Natasha Sambhi
Event Coordinator
Successful Events Ltd
Lynda Fussell
Team Dynamics and Mindset Coach
Dales Consulting Limited
Holly Price
Regional Sales Manager
flatfair
Jane Hinchliffe
Owner
Jane Hinchliffe Design Services
Rachel Spencer Robb
Partner and Head of Family Law Team
LCF Law
Nicola Christian
Business and Corporate Engagement Partner
Canal and River Trust
Jenny Flintoft
CEO
www.jennyflintoft.com
Charlotte Scaife
Business Development
Dale Office Interiors
Donna Jacobs
Business Development Executive
Henderson/Aon
Janet Doran
Business Coach
The Positive Pen
Clare Froggatt
Branding Expert
Make A Brew
Helen Boyes
Brand & Design Manager
Unify PR & Marketing
Alexandra Nelson
Managing Director
Beer Hawk
Siobhain Goodall
Head Of Business Development
mplcontact
Nina Copely
Owner
Orchestrate events
Olivia Brackenridge
PR Account Manager
The Lenny Agency
Rebecca Lowe
Corporate Partnerships Manager
Royal Armouries
Julie Kay
Director
JK Leadership Development
Leonora Wassell
Chair
Pride in Diversity
Eliza_May Austin
CEO & Co-Founder
th4ts3cur1ty.company
helen lunt
Business Specialist
HSBC
Rishu Shah
Director
The Eighth Door Club Ltd
Charlotte Wood
Primary Care Account Manager
Harrogate Harlow Private Healthcare Service
Diana Paduroiu
Founder & Creative Director
PRE VISSION
Mary Duggan
Owner
Cockleshell Creative Coaching
Hollie Harker
Partner
SmartPA
Kylie Horne
Independent SRM Consultant
JTEM Projects Ltd
Clare Morgan
Client Services Partner
Breathing Space Hr
Ellen Hardy
Business Development Manager
Iomart
Sarah Tallant
Solicitor
Womble Bond Dickinson (UK) LLP
Larissa Bellamy
Director
The Dance Mob
Sally Clark
Director/Solicitor
Barnes Clark Family Law
HELEN Rook
Regional Fundraiser
When You Wish Upon A Star
Nathalie Arnold
Business Specialist
HSBC
Karen Bowman
National Intermediary Distribution Manager
Leeds Building Society
Rebecca Fry
Mortage & Protection Adviser
trufe Money
Ana Arends
member Liaison
GiveBackWorks
julie devenport
solicitor
Ramsdens
Trish Halliday
Private Client Account Exec
Packetts Insurance
Catherine Pyman
Director
CPY Business Solutions Ltd
Rachel Rhodes
Finance & Operations
The Other Person Consultancy Ltd
Louise Dry
Community Fundraiser
Action for Children
Victoria Boid
Senior Associate
Mills & Reeve LLP
Emma Bowers
Business Owner
Emmas Dale
Holly Johnson
Business Development
Contract Recovery Solutions
Janie Gonsalez
Business Development Executive
The Yorkshire Mafia
holly-ann wilson
Director
Elite Designer Fashions
Sharon Edwards
Operations & Marketing Manager
Physiotherapy Works
Sarah Riley
Director
SJR Commercial Finance Ltd
Lindsay Cameron
Director
The Next Steps
Cheryl Bridges
Client Relationship Executive
Haddleton Legal
Hayley McAllister
Director
She Loves/He Loves Ltd
Rebecaa Higgins
Solicitor
Barnes Clark Family Law
Katy Lee
Development Campaigns & Individual Giving Manager
Northern Ballet
Michelle Holgate
Financial Planning Director
Investec Wealth & Investment
Georgina Moran
Director
GMM Consulting | Employment Law & HR Services
Ian Patrick
Associate Director
Catax
Helen Yorke
Business Develpment Manager
svm Building Services Design Limited
Emma Wilson
Associate
Mills & Reeve LLP
Catherine Stern
Operations Director
CEA Limited
Sally McAlinney
Company director
SMaSH Training
Ann Gurnell
Marketing Director
Ideas Group
Zoe Westerman
Director
Attaque Cycling Events
Johanne Spittle
Director and Head of Litigation
Ware & Kay Solicitors