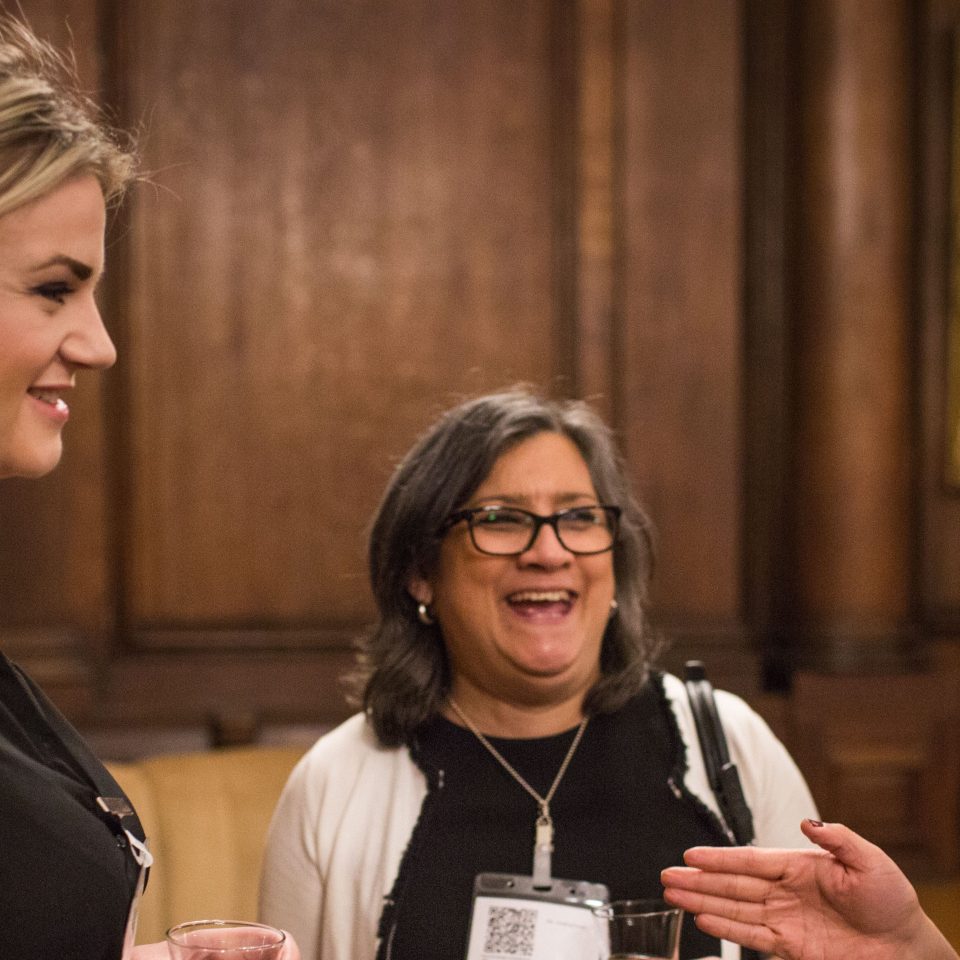 Harrogate Women's Networking
Harrogate, we're back by popular demand!
After a hugely successful Women's Networking event in April, we're returning to Harrogate for an afternoon of relaxed and friendly networking with other female business leaders.
Why should you attend?
This event is exclusively for female business leaders, decision makers and influencers who want to connect to learn from each other, build closer bonds, explore new opportunities and (where appropriate) trade.
Our previous Leeds and Harrogate based events have been incredibly popular events with over 300+ women coming together – it's an opportunity that should not be missed!
Build relationships with like-minded women in the sophisticated and chic surroundings at one of Harrogate's best venues, the beautiful and exclusive Prosecco bar in the Gino D'Acampo My Restaurant. We can't wait to see you there!
12:00 - 16:00
Gino D'Acampo My Restaurant Harrogate
46-48 Parliament Street, Harrogate HG1 2RL
Attending
Alex Byers
Area Fundraising Manager - Yorkshire and the Humber
RNIB
Lottie Kent
Company Director
True Financial Design Ltd
Sandra Corcoran
Director
Pennine Cycles
Hayley Hudson
Wealth Management Consultant
St. James's Place Wealth Management
Faye Levi
Marketing Consultant
Faye Levi Marketing
Davinia Parker
Director; Marketing, brand and strategy
Livock Parker Ltd
Pascale Adam
Family Law Solicitor
Milners Solicitors
Deborah McGrail
Executive Business Manager
Chaucer
Clare Kendall
Northern A&D Sales Manager
Ultrafabrics
Nicki Eyre
Director
Conduct Change
Natasha Brice
Corporate Partnerships Manager
Opera North
Danielle Sunley
Senior BD Exec
Pinsent Masons
Lynda Fussell
Team Dynamics and Mindset Coach
Dales Consulting Limited
Gill Wright
Mindset Expert
The Mindset Team
Sally Bendtson
HR Consultant
Limelight HR
c h
User Experience / Interaction Designer
ixdlab
Gemma Hizzett
Urban Designer
Pegasus Group
Leanne Pollard
Creative Director
Hattie Lloyd Wallpaper
Joanne Kennedy
Finance & Operations Director
Enable2 CIC
Perrin Read
Director/Photographer
ROTH READ PHOTOGRAPHY LTD
Rian Lewis
Service Manager
MJRyder ltd
Janie Tongue
Magazine Specialist
Yorkshire Living Magazine
Lynda Barker
Director
VAvavoom Virtual Assistant
Rachel Spencer Robb
Partner and Head of Family Law Team
LCF Law
seema bye
Business Improvement Consultant
The Petite Project
Kerri Smith
Regional Sales and Marketing Coordinator
MMCG
Lizzie Philpott
Partnerships Manager
Martin House Children's Hospice
Julia Felton
Director
Business HorsePower
Janet Doran
Business Coach
The Positive Pen
Jane Hogarth
Director
Sports Prestige and Classics Ltd
Jodie Crowe
Development Executive
Jelf
Tamasin Greenough Graham
STEM Hub Manager
National Railway Museum
Gill Ripley
Marketing Manager
Me
ANNABEL TONGE
Business Development Director
Q5 Partners
Liz Wild
Director
Wild & Co Chartered Accountants
Christine Solloway
Owner
Wordbird Communications
Jacqy Munro
Director
Learning Partners Ltd
Megan Urwin
Meeting & Event Sales Coordinator
Successful Events
Hollie Harker
Partner
SmartPA
Hatty Hanna
Managing Director
Stereo Social
Geraldine MacMillan
Director
Jinglenook Ltd
Clare Morgan
Client Services Partner
Breathing Space Hr
Alex Mostyn-Jones
Director
Lattice People
HELEN Rook
Regional Fundraiser
When You Wish Upon A Star
Kate couzens
Head of Student recruitment and customer experience
Luminate education group
Lynne Mellor
Director of Strategy and Transformation
BT plc
Michelle Crowther
Marketing Director
Crowther Chartered Accountants
Tricia Sherriff
Founder/Co-owner
She Loves
Helinka Carr
Owner
Fuschia rosebuds
Rachel MacHutchon
Business Development Manager
The MacKenzie Partnership Limited
Ana Arends
member Liaison
GiveBackWorks
julie devenport
solicitor
Ramsdens
Chloe Motard
Designer
Chloe Motard
Gini Palm
Director
Julie Fitzmaurice
Samantha Verheule
Partner
Dyslexic Dynamics
Kim Whiteley
Marketing Administrator
Mantra Media Ltd.
Trish Halliday
Private Client Account Exec
Packetts Insurance
Rachel Lacy
York Operations Manager
York Rescue Boat
Claire Grayson
Business Development Adviser
York College
Gemma Carling
PA/Business Development Manager
Sovereign Wealth
Julie Decraene
Corporate, Conferences & Team Building
Land Rover Experience North Yorkshire
Joy Newton
Individual Banking Manager
Handelsbanken
Emma Bowers
Business Owner
Emmas Dale
Janie Gonsalez
Business Development Executive
The Yorkshire Mafia
Linzi Oldfield Oldfield
Design Assitant
Absolute Commercial Interiors
Sarah Riley
Director
SJR Commercial Finance Ltd
Steph Heald
Business and Success Coach
Steph Heald
Claire Zillessen
Owner- Physiotherapist
Your Life Physiotherapy
Hayley McAllister
Director
She Loves/He Loves Ltd
Caroline Freeman
Director
Small Business Nanny Ltd
Natasha Marsay
Community Facilitator
RNIB
Leone Pearce
Independent Financial Adviser
CHN Financial Consultancy LLP
Kati Tyler
Platinum Executive Manager
Tropic Skincare
suzanne mitchell
Corporate Broker
Schofield Insurance Brokers
JOANNA SIMPSON
ACCOUNT MANAGER
Handelsbanken
Georgina Moran
Director
GMM Consulting | Employment Law & HR Services
Caroline Towers
Director
Voltage Sport
Robina Farnell
Director
Land Rover Experience
louise elliott
Account Executive
Jelf
Catherine Stern
Operations Director
CEA Limited
Debbie Keegan
Stylist
Julie Fitzmaurice
Kate Cleal
Business Consultant
Answer Digital
Chrissie Lightfoot
CEO
Robot Lawyer Lisa
Ruth Axall
HR Manager
Stage One Creative
Zoe Westerman
Director
Attaque Cycling Events
Belinda Travis .
Business Development Manager
Subscan
Lee Pearson
Marketing Manager
Yorkshire Telecommunications Ltd