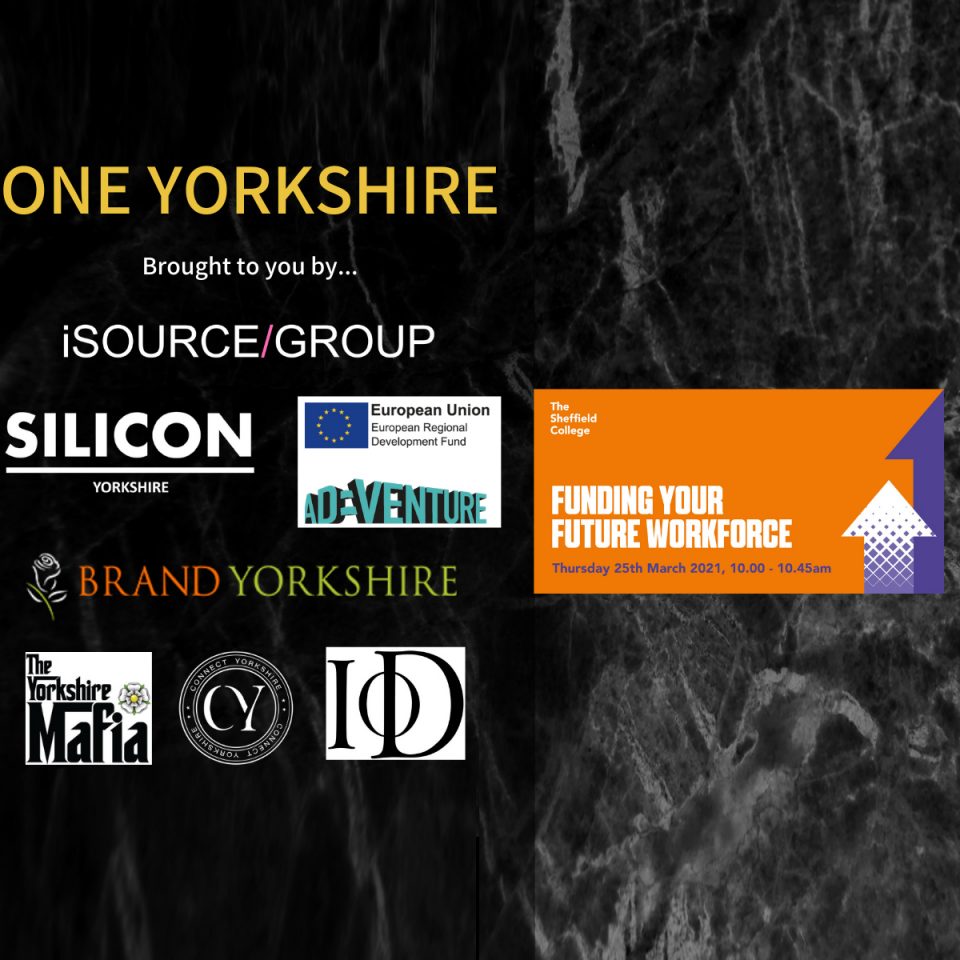 Funding your future workforce
This event is part of One Yorkshire, a three-month virtual series of curated events, seminars, workshops and get-togethers for everyone in, from or into Yorkshire, created to deliver a real business boost to our community. Events are free of charge and everyone is welcome to attend.
The aim is to educate employers on the different ways they can engage with young people, what the benefits to the business are and also what funding is available.
Join our Work-related Activity Team for this jam-packed webinar as they explore and discuss:
The reformation of technical education​
Why engaging with young people is crucial to your business' success
What funding is available to you now and how can you access it
They will also be joined by Dan Laver from unLTD Magazine, who will be discussing why as a business they chose to offer an industry placement to students at The Sheffield College, their experience so far and how they believe it will benefit their post-pandemic growth. Dan will be accompanied by unLTD Magazine's industry placement student who will be providing insight to the benefits of industry placements for students.
10:00 - 10:45
Zoom
Please regsiter - meeting link will be e-mailed to you in advanece of the event.