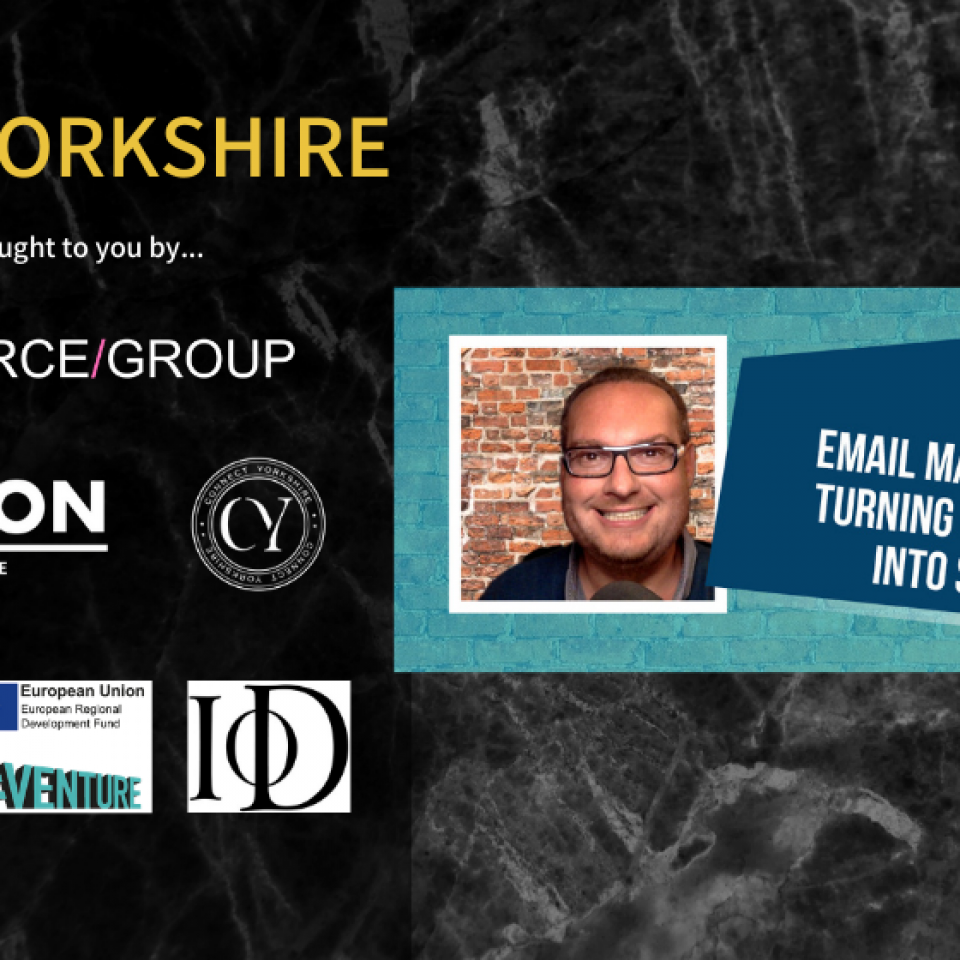 Email Marketing – Turning contacts into Sales
This event is part of One Yorkshire, a three-month virtual series of curated events, seminars, workshops and get-togethers for everyone in, from or into Yorkshire, created to deliver a real business boost to our community. Events are free of charge and everyone is welcome to attend.
Join Jonny Ross for a 1 hour interactive webinar!
This webinar will look at how email marketing can be used strategically to power growth and how to track ROI and performance of a website. Delivered by Jonny Ross, this session will help with understanding the steps needed to design your email campaigns.
Our expert trainer will be on hand to deliver a webinar that will teach you practical and useful tips which you can implement straight away in your business.
Learn how to get your emails opened, clicked on and kept out of spam!
09:00 - 10:00
Zoom
Please register - meeting link will be e-mailed to you in advance of event
Attending
Naomi Berry
HR Consultant
Progeny
Nadia Williams
Marketing Manager
British Recycled Plastic
Hannah Swierstra
Founder
Balance VA Services
Scott Palmer
Chartered Financial Planner
Novus Financial Services
David Powell
Carbon Footprint Specialist
Auditel
Paul Lillywhite
Director
Lillywhite Consultancy Limited
Kelen Beauchamp
Director
Fidence Consulting
Sue Beckingham
Principal Lecturer and LTA Lead for Computing
Sheffield Hallam University
Colin Whalen
Director
LintonWharfe
John Ievers
Director
CDR Group
Andrew Vevers
Voiceover Artist
Vevers Voiceovers
Martin Linch
Director
SOLEMEA Limited
Andrew Jones
Owner
Wakefield GoWeb
Peter Nicholson
Director
Interactive Flat Panels Ltd
Fergus Johnson
Operations Director
True North Products Ltd
Steve Dixon
Director
Cognosco Marketing
Lisa Buck
Marketing manager
Catch
Kathryn Johnson
Creative Catalyst
School Postcards
Chris Hart
Managing Director
Graham Hart (Process Technology) Ltd
Jonathan Halstead
Director
Tranquilitas Ltd
Helinka Carr
Owner
Fuschia rosebuds
Liz Blades
Marketing Manager
Lockyers
Michelle Dexter-Lowe
Events Manager
University of Sheffield
James Fawcett
Director
Another Beer Ltd
Dipesh Mistry
IFA / Director
Illuminate Wealth Management Ltd
Lyn Morton
Business Development
Scandinavian Homes
Janie Gonsalez
Business Development Executive
The Yorkshire Mafia
Donna Morris
Marketing Manager
Marketing
Alexis Nicolaidis
Interior design consultant
V A Heritage
Tom James
Director
Howard Conrad
Ian Patrick
Associate Director
Catax
Sereba Ferrari
Digital Event Producer
Son et Lumiere
Rizman Khan
Photographer
Coverage Studio
Helen Crossland
Start-Up Business Coach
Helen Crossland
Ty Griffiths
Managing Consultant
Mr