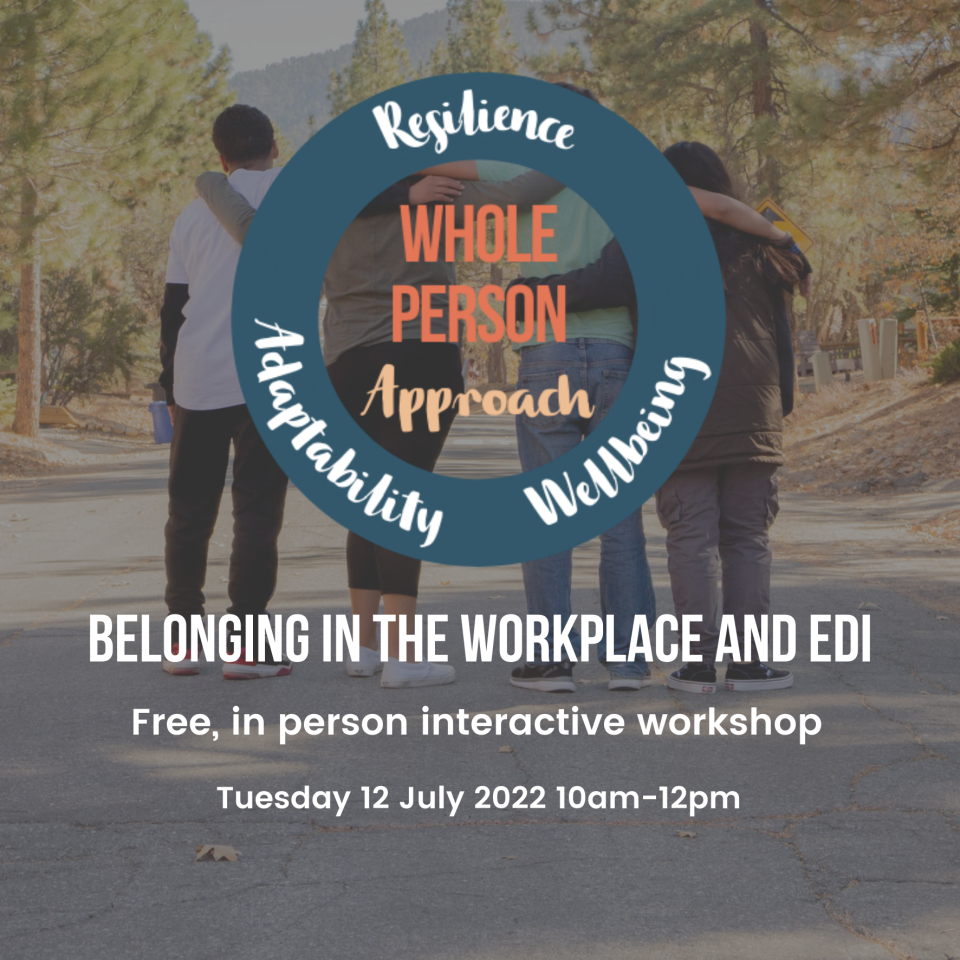 Belonging in the Workplace and EDI
Get to the HEART of the matter
The world of Equality, Diversity and Inclusion is vast, ever-changing and, for many, overwhelming. Even what we call this field is up for debate! So, for those with decision-making responsibility or an interest in implementing change at work, the first challenge might be knowing where to begin.
This 2-hour, in person interactive workshop offers an opportunity to get to the heart of the matter – beginning to explore what it means to belong and how we can create spaces where people feel welcomed, valued and able to make the best use of their skills. The session will offer a brief overview of approaches to Equality, Diversity and Inclusion work, followed by opportunities to reflect on and make plans towards addressing barriers to belonging.
Facilitated by coach and consultant, Mo Ford, member of the core EDI Group at Oasis.
Click here to book your place https://www.eventbrite.co.uk/e/the-raw-network-explores-belonging-in-the-workplace-and-edi-tickets-341756211027
Mo Ford (she/her)
Mo is a coach and consultant with specific interests in Equality, Diversity and Inclusion, wholehearted communication and wellbeing. She is passionate about creating and contributing to spaces offering enough psychological safety to have challenging conversations. Mo combines her passion for, and experience in EDI work with her coaching skills to offer support in working out where to begin or how to get 'unstuck' in explorations of belonging and wellbeing in the workplace.
Mo has almost two decades' experience of working in the third sector – most of this time was spent working with organisations that support young people to overcome significant challenges. During her third sector career, Mo led teams through complex change processes, created EDI policies and strategies and supported organisations to win awards and charters related to inclusive and accessible practice.
Mo is a core contributor to Oasis School of Human Relations' EDI group, and has worked both with fellow Associates and independently to support a wide range of organisations in developing their EDI practice.
Mo is also a singer and vocal coach trained in Performance Psychology with a passion for performer wellbeing and authentic expression. She lives in South East London with her wife and their cat.
10:00 - 12:00
Oasis School of Human Relations
Hall Mews, Clifford Rd, Boston Spa, Wetherby LS23 6DT