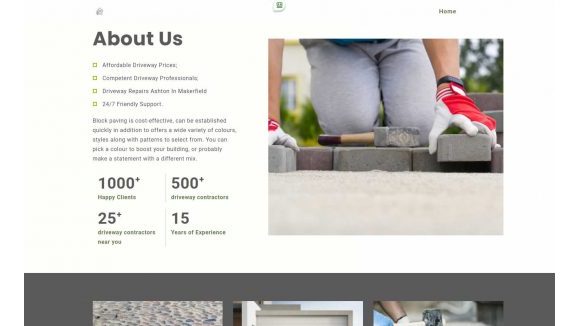 driveways
305 Wigan Road, Wigan, Greater Manchester, WN4 9ST
Traditional Driveways have actually developed a track record as trustworthy and reliable installers of driveway systems and have been offering driveway services for several years.
Traditional Driveways provide workmanship that is second to none along with first class customer care supported by letters of recommendation from satisfied customers in the UK.
Traditional Driveways design and install paving, driveways and outdoor patios for both domestic and business consumers.
Traditional Driveways have all the toughness and sturdiness you 'd anticipate from a concrete surface in a wide variety of colours and textures giving you a beautiful, long lasting paving area. The process we utilize allows us to quickly install paving over any area whether outdoors or indoors.
Our driveways do not sink and the surface area of one of our driveways is around 25% more difficult than a neglected driveway after we seal it, indicating your driveway will keep looking good throughout time.