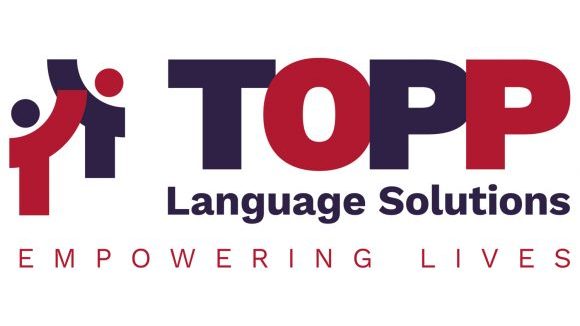 Topp Language Solutions
Deaf Support & Communication Services
BSL Interpreter
Park House Business Centre, Clayton Wood Close, Leeds, West Yorkshire, LS16 6QE
We are a specialist British Sign Language (BSL) Interpreting & Deaf Support service, based in Leeds, but serving Deaf community throughout the UK
All of our in-house and freelance team are qualified, registered, friendly and easy to work with too!
We operate a 24 hour a day 365 day a year service.
Our Services Include;
Remote
Video Remote Interpreting (VRI)
Face to Face
British Sign Language (BSL) Interpreters
Lip-speakers
Communication Support Workers (CSWs)
Deaf-Blind Interpreters
Deaf Relay Interpreters
Note-takers (Manual or Electronic)
Speech to Text Reporters (STTR) /Palantypists
Digital
Signed video production
Document Translation
Subtitling
Training and Audit
Deaf Awareness Training
Buildings Audit
Communications Review
Student Support
DSA Provision
Specialist Support Professionals (SSPs)
Welfare to Work
Our focus is on matching the needs of our Deaf service users to a highly skilled, registered and experienced interpreter, on behalf of our client.  We work hard to offer a warm and friendly service, collaborating with clients to tailor a service that suits them.
We are ISO 9001 and ISO 14001 certified and hold Cyber Essentials Plus certification. We meet the new NHS standard Data Security and Protection Toolkit (DSPT) requirements. We are also fully accredited by DSA-QAG.