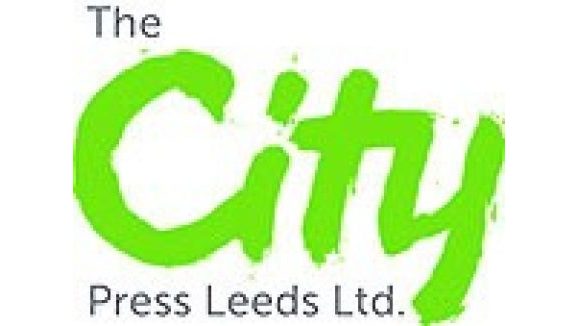 The City Press Leeds
Experts in Print at the Right Price
Printing/Design
St Ann's Mill, Commercial Road, Kirkstall, Leeds, Yorkshire, LS5 3AE
Print plays an important role in businesses of all sizes. It's the one medium and marketing tool that business's large or small can compete on the same level. Here at The City Press Leeds Ltd I help take what some of our competitors see as a 'click and print' service to the next level by giving as standard, one-to-one expert advice, and support in designing your artwork and choosing the right product for your printing needs.
➤ Who I am: I have personally worked in the print industry for many years, covering all positions from shop floor to head office, allowing me to have a full understanding off the printing process. I also have a keen thirst for knowledge and a strong professional work ethic gaining a BSc (Hons) focused in Geology and Natural Sciences from the Open University.
➤ Design Services: It's not just print here The City Press Leeds. Working with me is a full team of design professional with skills in InDesign, Illustrator, Photoshop and other such programs. So if someone is needing print but not sure on the design, or find design companies to expensive, we can provide a competitive cost for what you need. No upsells, no unnecessary branding costs, we design as little or as much as you need.
➤ Low cost / Free delivery: At TCP Leeds we believe as team, that we provide amongst the best prices in the UK for companies that offer design and print. Our aim is to avoid any hidden surprises when it comes to print so as standard we also offer free UK delivery for all print.
➤ Digital Printing & Commercial Litho Printing: Our in house printing offers both digital and litho printing allowing us to print anything from a single flyer and/or business card all the way to mass printing runs.
➤ The services we offer:
Design & Printing Consultancy
Design
Booklets
Presentation folders
Cards & invites
Printing
Business stationery
Flyers
Promotional item
Banners
Wide format calendars
To learn more about The City Press Leeds take a look at our website or add me to your contacts. Or for a chat, call us on 0113 278 4286