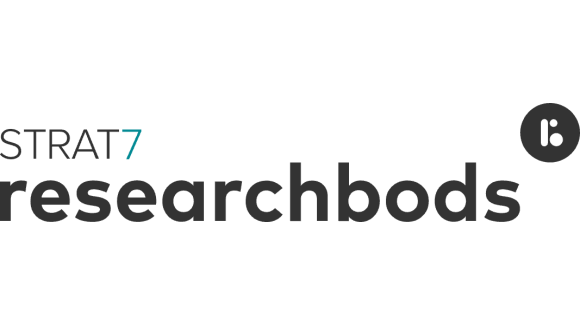 Researchbods
Get the insight edge
Insight
21 Queen Street, Leeds, West Yorkshire, LS1 2TW
Researchbods is a STRAT7 company that helps brands and agencies find their insight edge. It blends powerful, innovative insight technology and vast in-house experience to fuel its clients' strategic decision making and competitive advantage.
Working across Retail & FMCG, Financial Services, Media & Technology, Travel & Entertainment, and Pharma & Healthcare, Researchbods help brands engage with millions of consumers in real-time. This enables organisations to understand what customers really think of them, want from them, and how emerging trends might alter their strategies.
Thanks to unique tools like Ex-plor, Researchbods' market-leading Insight Community platform, brands can uncover greater levels of customer closeness; stress-test their brand strategies; stay on top of a changing world with fast access to millions of global consumers; maximise campaign impact; innovate and create better products and services by identifying what works and what doesn't. Researchbods is a game-changer for brands who want to move ahead of the competition and stay there.