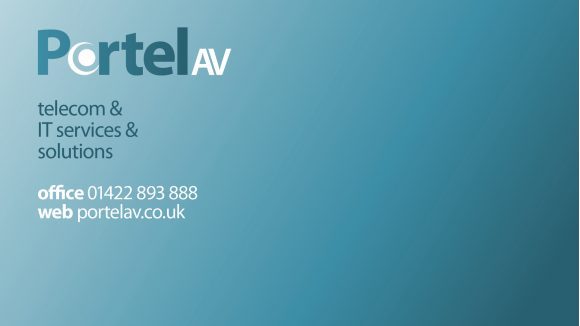 Portel AV Limited
Buy Direct From the Manufacturers here in the UK
VoIPManufacture
23 Shibden Hall Croft, Halifax, West Yorkshire, HX3 9XF
Portel have manufactured and delivered VoIP telephony right here in Yorkshire since 2008. Either Cloud or Office based VoIP solutions.
Our ideal customer being 5 to 20 phones.  VoIP is just so flexible, work from home or business premises. Portel have clients who work exclusively from abroad with full visual indication of who's on the phones in their UK offices. Others choose to have duplicate phones at home emulating their office desk phone, it's up to you the choices are endless.
Portel are different, we don't charge per-line or even per-seat. If you have 10 phones with one main phone number and didn't make any out-bound calls in a month your total bill would be exactly £3.60 including VAT !. No hidden charges, no nipping you for commissions, what you see is what you get directly from the engineer who delivers and sets everything up.
Check out our latest offer at:http://www.portelav.co.uk/featured/corona-ten-buster.html
That's a 10 phone system at less than the cost of the handsets including a fixed price for everything, hows that for a virus busting deal !