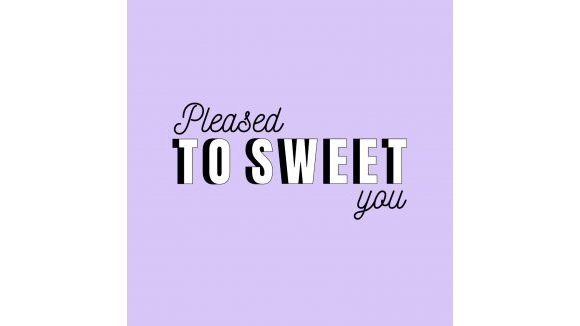 Confectionery
Anlaby Road, Hull, East Yorkshire, HU4 6AT
Founded in May 2020, we are one of the UK's fastest growing online sweet shops, serving over 1,000 unique customers within our first three months. We have a selection of over 200 individual sweets to choose from, included classic jelly and fizzy sweets, as well as chocolates and fudges, to name but a few.
Looking for something bespoke, a gift or something for the weekend to enjoy as a family? We have you covered with our selection of hampers and movie night boxes. We have something for everyone.
Pleased To Sweet You was the brain child of a mother of two young girls, who had a simple aim: to spend more time at home with her family and saw a gap in the local market to provide a sweet delivery service within the local area.
After a busy week of looking after the children all day, she would look forward to her Friday night takeaway meal and a bottle of wine with her partner…. but something was missing. The biscuit tin was full, and there was enough chocolate to last all weekend…but what about the sugary, sweet treats!?
There were no sweets to eat while watching the movie. And worse yet, there was no delivery service, so a trip to the local convenience store was needed. As you probably know yourself, having to make those trips out the house can become a real pain in the neck. When you have just worked hard all week, you want to sit down, enjoy your evening, and relax. Well, look to make sure you can relax properly!
At Pleased To Sweet You, our story began with the inspiration to help fill in a gap in the market. By creating and securing the best sweet treats and selling them on-demand across the UK, we make sure that no movie night has to go without the proper munch ever again.