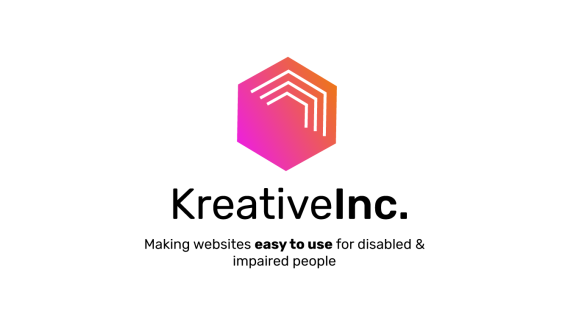 KreativeInc Agency Ltd
Making websites easy to use for disabled & impaired people
Website Experts
Moorside Terrace, Drighlington, Bradford, West Yorkshire, BD111HX
We help digital agencies and sustainability-driven and socially conscious organisations with making their own or clients' websites easy to use for all site visitors, including disabled and impaired people who have different access needs.
We set up KreativeInc Agency as we know from our autistic user perspective that a lot of websites are not easy to use for disabled and impaired people. 70% of UK websites aren't set up to cater for this valuable market. So, we've developed a business to support digital agencies and organisations who need or want to become digitally inclusive.
We have worked on projects for the NHS, the Environmental Agency and Sporting Heritage UK and with big digital agencies such as Cyber-Duck and the Zinc Group. We are regular speakers on accessibility issues and have been featured in the Yorkshire Post, on Prolific North and BBC Radio. We've won a number of high-profile awards and are members of the International Association of Accessibility Professionals (IAAP) and the UK Government's Disability Confident Scheme.
We offer a 3-step methodology for our web accessibility services:
Audit: Assessing the accessibility errors on your website or a client's website
Report: Providing you with a database & report of the issues
Support: Supporting your developers during the fix process
Please get in touch for a 15-minute Zoom call if you would like to know more: https://calendly.com/consultation-kreativeinc/free-consultation-with-kreativeinc-web-agency.