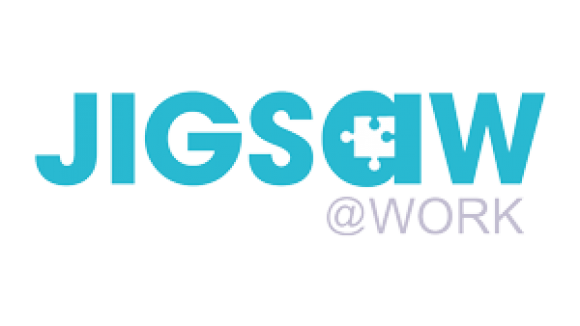 Jigsaw@work
Helping to prepare your employees for the next norm. We help teams to understand themselves and others to build better and more profitable businesses
Training
Discovery House, Eskdale Close, Wakefield, West Yorkshire, WF6 2RF
Our work focuses upon putting people at the centre of organisational success, through the development of brain centred working practices and policies which support psychologically safe workplaces. Since 2008, we have studied and researched how the brain drives behaviour and the links between increased awareness, wellbeing and performance. Our work has enabled us to apply some of the latest evidenced thinking from Neuroscience and Behavioural Psychology to the workplace, enabling managers and team members to introduce more brain friendly working which leads to increased personal and organisational wellbeing and performance.
We are passionate about people development and delivering long lasting solutions. Our enthusiasm comes from seeing individuals release their inner potential, through healthier and smarter brain based working practices which add value to a business and increase the overall wellbeing and performance of the organisation.
Expertise:
Our expertise comes from some 30+ years of practical leadership and management experience, underpinned with over two decades of studying human behaviour, positve psychology, mental health, mindfulness and the application of neuroscience in the workplace.
Proven Track Record:
As an international learning Consultantcy we have a proven track record for delivering measurable results with a wide range of public, private and third sector organisations from across the UK and internationally.
Our Mission:
Is to prepare and upskill individuals, teams and organisations in readiness for the next "normality"  and the future workplace.
We support the development of the vital higher level cognitive and emotional skills, which are required to make better decisions in the moment, for innovation and problem solving, to build stronger relationships and collaborations and grow resilient and agile organisations, which are adaptive and able to respond to the challenges of a disruptive world.