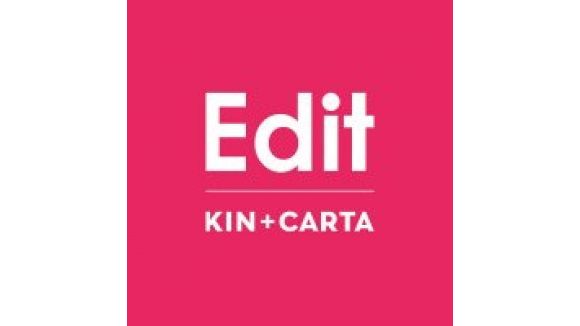 Edit
Edit, part of Kin + Carta , brings the collaborative specialisms of media, technology and data together to deliver marketing that matters.
Marketing
No 1 Whitehall Riverside, 3rd Floor, Leeds, West Yorkshire, LS1 4BN
Our 25 years' experience in data-driven marketing means we don't waste time or budget. We move quickly and with purpose.
Our award-winning Editors use Intelligent Data to power Connected Acquisition and Transformational CRM. What does that mean? More insight. More customers. More impact.
Big names trust us to make them better. With a portfolio including Tesco Bank, Pizza Hut, Vue, Confused.com, to name a few.
Our data expertise stretches back to before Google was even a twinkle in Larry Page's eye. Our planners know data isn't really ones and zeroes. Our PR experts know how to get you in the headlines and the PPC and SEO teams know more keywords than the dictionary.
By bringing together customer acquisition and retention into one agency, we make both parts of the equation work harder, helped along by brilliant technology and data science.
We Edit out the noise and focus on what works: joined-up, data-driven marketing with clear results.