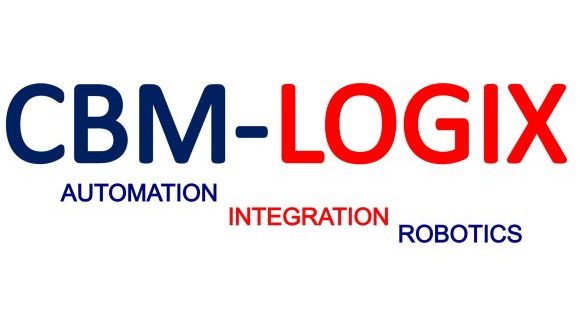 CBM-Logix Ltd
Cobots - Automation - Integration
Automation
Unit 6 North Court Ind Est, Doncaster Road, Knottingley, West Yorkshire, WF11 8NW
            Our core business is supplying technical Projects, Services and Support.
Company History
Founded in 2004, we draw upon a combined 50+ years of experience of software support, control and engineering working within the Food and Beverage and other Industry
What we pride ourselves on
Our customer base, some are 'Blue-Chip' companies
To provide you, as the customer, what you want, when you want it and at a service level and standard that cannot be beaten.
All our projects are quoted on a 'Fixed Price'. This way you know EXACTLY what to budget for; we take the risk away from you
Whilst we have a core business in PLC Automation and Support, we are always pushing the boundaries of our knowledge and experience into other fields and always accept challenges
We can deliver the following
Cobots (Collaborative Robots)
We can supply you with a Cobotic application to suit your price and needs.
Nowadays you don't have to be a big company to look how a robot can enhance your productivity.
Cobots have a very attractive RIO, many customers see their return on investment between 3 to 12 months.
Unlike the robots you see in places like Car Plants, Cobots can be multi-functional, they can also be wheeled from one application to another, giving full flexibility.
We can help you through every step of the journey, from identifying the best application, choosing the right Cobot for you all the way through to installation and implementation.
PLC Automation
We have completed multiple projects for many of our customers across many PLC platforms. Including Siemens, Rockwell, Omron & Mitsubishi
Details of the projects can be found on our website www.cbm-logix.com
Technical Support
The support ranges from software diagnostic/modification to in-depth fault-finding on a wide range of machines used within the Food and Beverage and other industrial businesses
Engineering Support
We put a team of engineers together specifically to service our customer's needs. Electrical and mechanical teams are ready to assist in any environment.