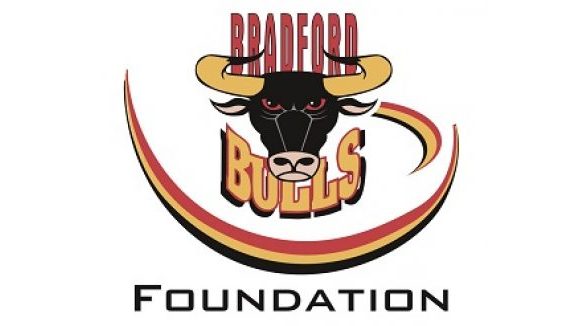 Bradford Bulls Foundation
Making a positive difference for the people of Bradford
Sport
Odsal Stadium, Odsal Stadium, Bradford, West Yorkshire, BD6 1BS
Making a positive difference for the people of Bradford
Rugby League is how we came about, it is at our core.  As the name might suggest, we are the foundation of the sport in the Bradford district, giving people of all ages, abilities and backgrounds the opportunity to play our great game.
We signpost budding young players to amateur clubs and, in partnership with them and the Bulls' Scholarship and Academy staff, deliver a programme of activities and events which nurture their talent and give them the best chance to succeed.
We will continue to do more of this and also:
Grow and develop Rugby League in Bradford for women and girls
Support the Bradford Bulls Wheelchair RL team and engage disability charities in the sport
Close the Rugby League pathways loop to include the city's University and Colleges
Enhance our delivery of social Rugby League activities, making the sport accessible for all including military veterans, older people and those just looking for a fun, healthy activity
Bradford is also at our core.  Our staff and coaches are local people, as are the people we engage with daily.  The amateur clubs we work with are at the very heart of their communities.
We all have an affinity for one of the youngest, most diverse, and culturally rich cities in Europe.
We have a great platform to make a difference here, an opportunity to harness the benefits of our sport through participation and beyond, empowering people, whether it is our employees or those we work with in the community, to make a difference for themselves and others.
We will:
become a delivery partner of choice for schools, voluntary groups, the public sector and businesses, providing high quality courses, assemblies, coaching and healthy recreation to people from all walks of life.
promote mental health awareness and help improve the mental well-being of those in need, our partnership with the District Care Trust laying the groundwork for long-term support for sectioned and in-community service users.
provide opportunities for the less able to take up sport.
encourage healthy eating and physical health and fitness for all ages.
facilitate and deliver extra-curricular education which promotes the personal, mental and social well-being of our young people, engendering that civic pride which is part of our makeup.
Sport can play a big part in a vibrant, healthy, progressive city.  It is our mission to help ensure Rugby League is woven into Bradford's future.