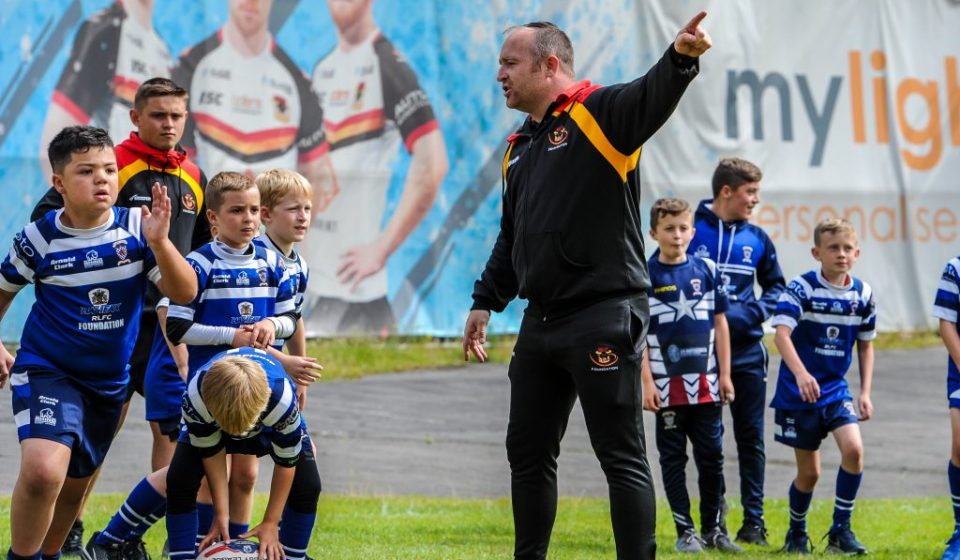 Bradford Bulls Foundation
Making a positive difference for the people of Bradford

Sport
Odsal Stadium, Odsal Stadium, Bradford, West Yorkshire, BD6 1BS
The Bradford Bulls Foundation is the Official Charity of Bradford Bulls RLFC and is a Registered Charity (No. 1106608).
It plays an incredibly important part in encouraging participation in our great sport at all levels, signposting talent to community clubs and helping to ensure playing talent is nurtured.
It works in partnership with schools, community clubs, voluntary groups, the public sector and businesses to provide high quality courses, assemblies, coaching and healthy recreation to people of all ages, including its school holiday camps.
Other priorities for the Foundation are the promotion of mental health awareness and mental health well-being; disability sport; healthy eating; physical health and fitness; anti-drugs awareness; anti-bullying messages; and extra-curricular education which promotes the personal, mental and social well-being of our young people.