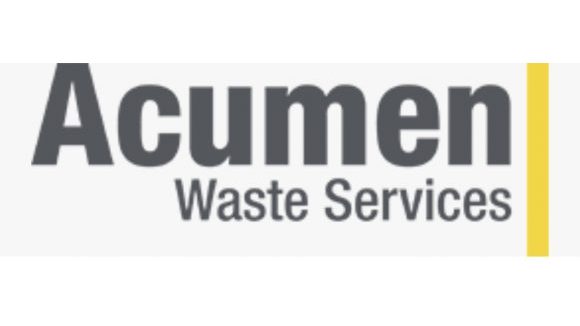 Acumen Waste Services Ltd
Leaders in Waste Management and Industrial Services
Waste Services
Acumen House, Headlands Lane, Knottingley, West Yorkshire, WF11 0LA
Acumen is a leading provider of Industrial Site Services and Waste Management Solutions.
Established in 1994 and remaining privately owned, Acumen supplies innovative techniques to deliver technically robust, cost-effective results whilst upholding the highest levels of health and safety, integrity and customer service.
Our Waste Management experience is broad ranging – our roots are in the hazardous and difficult, solid and liquid waste market but over the last decade we have developed our service offering across the entire waste management arena. Complemented by our Treatment Facilities and Industrial Site Services teams, we have become the supplier of choice for those requiring surety of cost and compliance, whatever the waste type.
Our Industrial Site Servicesbusiness provides on-site solutions to facilitate cleaning, dismantling, decommissioning, project shutdowns, on site waste treatment, contaminated land and associated works. Complemented by our Waste Management business, our nationwide, highly trained and experienced directly-employed workforce form the core of this service provision.
We provide 24/7 Emergency Response and as accredited spill responders we offer a highly trained and experienced team to respond to all manner of spillages and environmental incidents.