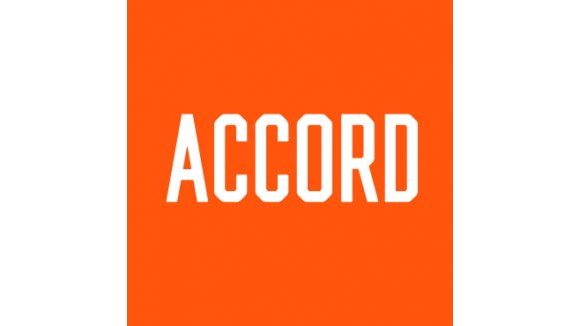 Accord North
Brilliantly joined-up marketing
Marketing
Suite 6, 8th Floor, St James' Building, Manchester, Greater Manchester, M1 6FQ
Welcome to Accord North – an award-winning, proudly independent marketing agency. Based in central Manchester, we work alongside teams in London and Barnstaple devising, designing and delivering campaigns that build brands, increase sales and drive growth.
A company of creative thinkers, digital strategists, planning experts and problem solvers – clients come to us for ideas, inspiration, service and results.  Most consider us true extensions of their team, working closely with us to develop and implement every stage of their marketing plans.  Our values  We take pride in our professional approach, friendly demeanour and determination to deliver an outstanding service – but it is our company values that form our DNA.  They guide the way we work with our clients, business partners, suppliers and each other.
By being passionate, driving collaboration, taking responsibility and being open-minded, we have created a vibrant company culture where ideas can blossom, people can thrive, and success can flourish.
Our people  They say it's the people that make a place, and Accord is no exception.  Stop by any one of our three offices, and you'll find a diverse group of fun, talented, quirky, focused, enthusiastic and dedicated professionals who just happen to love what they do.
Our joined-up approach  We provide an integrated approach to strategy, planning, buying, tracking, analysis and optimisation – using cutting-edge tools to explore, identify and propose the most relevant channels tailored to any budget. Hence, every campaign we create is omni-channel and omni-device – allowing us to tell compelling stories, apply consistent branding and be where your audience are.
Our client partnerships  We are truly consultative, collaborative and transparent.  We go above and beyond to push boundaries and challenge briefs, recognising that it's our job to think flexibly and respond swiftly – operating at the very heart of your business.  And there's something else you should know about us.
We live by results – your results.