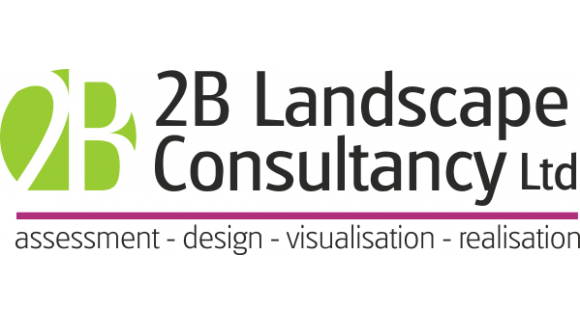 2B Landscape Consultancy Ltd
Landscape Assessment, Design, Visualisation, Realisation
LandscapeArchts
12 Everthorpe Lane, North Cave, Brough, East Yorkshire, HU15 2LF
Who are we?
2B is a friendly established practice with a broad range of knowledge and enthusiasm in all aspects of Landscape Design, Landscape Assessment and 3D Visualisation.
Our close-knit team works collaboratively with fellow professionals, to enhance the quality and sustainability of any project, whilst understanding and meeting the needs of our clients.
Based in East Yorkshire, 2B Landscape Consultancy Ltd. is a Landscape Institute Registered Practice of Chartered Landscape Architects offering professional consultancy across the UK.
What do we do?
2B has developed expertise in projects at all scales and for a varied client base, across a wide range of services: Master planning, Landscape and Urban Design, Landscape and Visual Assessment (LVIA / LVA), Sustainable Drainage (SuDS), 3D Modelling and BIM, Photomontage and Panoramas,  Geographical Information Systems (GIS),  Zones of Theoretical Visibility (ZTV), Tender and Contract Management.
What is the role of a Landscape Architect?
For those who haven't come across Landscape Architecture before, think of it this way: as Architects are to buildings, so Landscape Architects are to the landscape or external environment. We plan, design and manage work at all scales – domestic to regional. Our clients range from national and regional utility companies to highway and local authorities, industrial and commercial landowners, developers and community organisations.
What do we stand for?
People – Place – Planet
We believe that everyone has a right to a beautiful, inspiring setting for their life: at home, at work or at play. Our intent is to help to make it so. We stand by the Landscape Institute's aim to 'protect, conserve and enhance the natural and built environment for the public benefit'.
2B has signed the UK Landscape Architects Declaration of Climate and Biodiversity Emergency. This declaration sits at the top of our agenda and will be reflected in all of the work we undertake.
All employees of 2B have a high-level of involvement with the Landscape Institute (LI). Bill Blackledge, director of 2B, is currently the vice-chair of the LI's Technical Committee and has taken a leading role in the production of the LI visualisation guidance. Bill was rewarded and recognised for his significant contribution to the Landscape Institute and the wider industry by winning the LI's 'Volunteer of the Year' award in November 2019.