NYBEP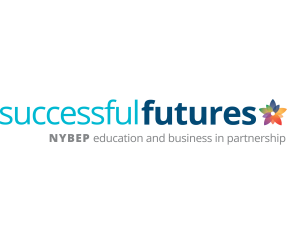 NYBEP is a not-for-profit education and business partnership.
---
We bring the worlds of education and business together and by collaborating with them we make a difference. We understand both economic and education priorities in relation to schools, young people, businesses and employers and therefore 'span the divide'.
Each year we connect with around 40,000 young people to provide work-related activities that focus on career exploration, employer engagement, information advice and guidance, developing employability skills and knowledge, understanding the value of STEM (science, technology, engineering and maths) and raising aspirations. Last year we worked with over 3,600 businesses.
Successful Futures has evolved from North Yorkshire Business and Education Partnership (NYBEP Ltd) which was originally established in 1992. We work in partnership with Local Authorities, Local Enterprise Partnerships, employers, schools and various fund partners bringing over £2,000,000 of funding to the North East region to deliver our programmes in the last 5 years.