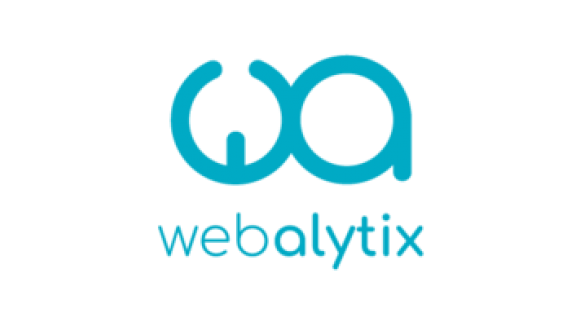 Webalytix
Powering Performance with Insight
Analytics
Newlay Lane, Horsforth, Leeds, West Yorkshire, LS18 4LE
Webalytix is an established agency with a wealth of data, insight and strategy experience. based in London and  Leeds.
We work with clients across a variety of sectors including travel, leisure, finance, insurance, property, charities, health care, B2B and agencies.  Our core focus is to deliver 'actionable' insight and data-driven solutions that align to your business goals.
We're a mix of statistical analysts, CRM strategists, Digital experts who work flexibly with our clients; be it on a long-term retained basis, project by project. Our services have been developed to help solve typical business challenges including:
Access to our skilled analysts to deliver customer insight and marketing campaigns
Improve marketing budget ROI by using proven marketing mix modelling
Enhancing customer data to keep it up to date, insightful and compliant
Developing targeted multi-channel campaigns to support acquisition / lead gen
Customer profiling and segmentation to support targeting and product development
Improving prospect conversion through a targeted on-boarding CRM strategy
Building churn models to improve retention or response models for sales conversion
Create interactive dashboard reporting suites to track key business metrics
Our analysts generate the insights and our CRM consultants implement it within your marketing strategy.